Top Stories
The Fullerton Warrior Jr/Sr High Band will perform live on NTV's Good Life, the morning of Wednesday, September 17. The program begins at 9 am. The band is under the direction of Carol Nelson and the drum majors, Senior Jennifer Knopik and Junior Josh Wetovick. read more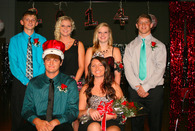 Gage Hoarcek and Jennifer Knopik were crowned Homecoming King and Queen on Saturday, September 13. The king candidates were T.J. Ostransky, Gage Hoarcek, and Garrett Sonderup. The queen candidates were Jennifer Knopik, Becca Dubas and Noelle Matthews. read more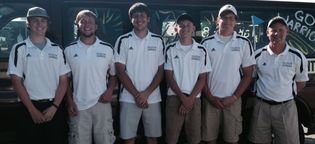 After winning their District Meet, the Warrior Golf Team competed at the State Golf Meet held at the Kearney Country Club. The Warriors . . .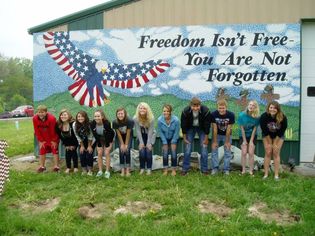 Patriotic Mural at Veteran's Memorial
The Fullerton Art Students under the direction of Mrs. Marta Roeder in cooperation with the Nance County Development Agency and the Margaret . . .